"De jury is onder de indruk van de oprechte emotie - de poëtische eerlijkheid - die Roshanak in haar werk legt. Als er iemand is die dit verhaal kan vertellen, is zij het. Vanwege de brandende actualiteit, in combinatie met de poëtische aanpak van de maker, verdient Kites absoluut een plek op de Nederlandse podia."
Prijs Nederlandse Dansdagen jury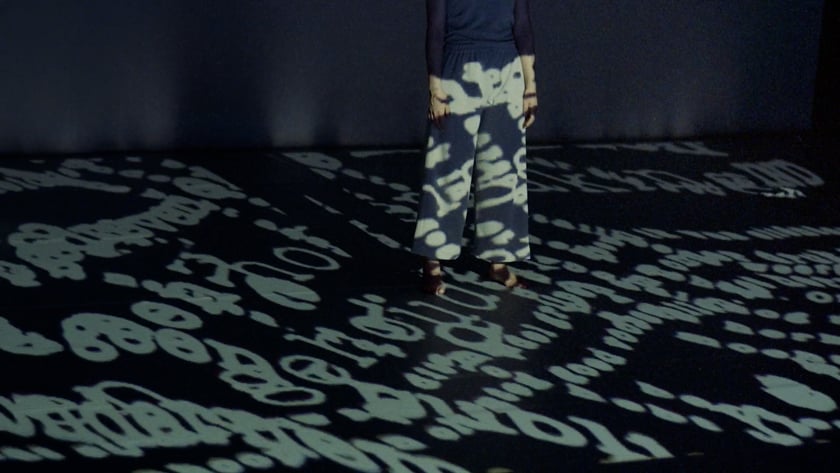 What is it like to have to flee your homeland at a young age and grow up in an asylum seekers' centre, in a 'limbo' between past and future? Kites is a visual, interdisciplinary solo that takes the audience into the experiences of a child on the run.
Based on her own life, choreographer Roshanak Morrowatian investigates the physical traces of being on the run and the long procedure after arriving in a new country. Through memories and flashbacks, she shares her own experiences and those of children with a similar past. A hyper-actual dance performance that makes tangible why children must have a voice in the refugee debate.
Sister ging in première op schrit_tmacher Festival 2021 in museum Ludwig Forum Aachen. Het vormt een zijtak van de voorstelling Kites.
\
Credits
Concept, choreografie en dans: Roshanak Morrowatian
Artistieke assistentie en productie: Mami Izumi
Video: Laisvie Andrea Ochoa Gaevska
Geluid: Rutger Zuydervelt
Kostuum: Julina Vanille Bezold
Lichtontwerp: Jean-Lou Caglar
Kites is a production of SALLY DANSGEZELSCHAP Maastricht in co-production with Nederlandse Dansdagen, Rover, schrit_tmacher and VIA ZUID – Talentontwikkeling podiumkunsten Limburg. The performance is supported by Brand Cultuurfonds, Stichting Elisabeth Strouven, Prins Bernhard Cultuurfonds, Proeftuin Dans: Right Now!, Norma Corona Fonds, We Are Public and VSBfonds.